GRAN CRUOR 2014

Our winery's reference wine. Syrah, a Mediterranean variety which loves the soils and climate of Priorat, provides exceptional wines.
At La Fredat, in the Coll de la Marina district, Syrah grows almost perpendicular to the summer sun. Only at a late hour of the day do the dying rays shine directly on the grapes. In the meantime, at Boves Fresques, Syrah grows with its back to the sun, catching the heat and light as much from the atmosphere as from the radiation of the black soil. The grapes hang in loose clusters, ripening slowly and gently.
The soil is pure llicorella in which the vine roots grow deeply to extract the full character of the land.
The finest grapes are carefully selected before being taken to the winery where they undergo very long maceration in order to extract the maximum content from the pulp and skins, transferring the essence of both the soil and the year to the wine.
Later, 18 months' ageing in new French oak casks tames the impetuosity, structure and power of the wine, making it elegant and well rounded.
After maturation, the finest casks from each property are selected. Differences in barrel toasting are also taken into account in order to give refinement and expressiveness to the final blend.
Download pdf
What the critics say
VINTAGE
GUIDE / MAGAZINE
SCORE
2010
Guía Peñín 2016
93 points. Excellent wine.
2010
The Wine Advocate, February 2014, USA
92 PARKER POINTS
2009
La Guía Vivir el Vino 2015, Spain.
95 points. Exceptional wine.
2009
Anuario de Vinos El País 2016. Spain.
94 points. Excellent.
2009
Guía Peñín 2015. Spain.
93 points. Excellent wine.
2009
The Wine Advocate,
May 2012, USA.
92 PARKER POINTS.
Photographs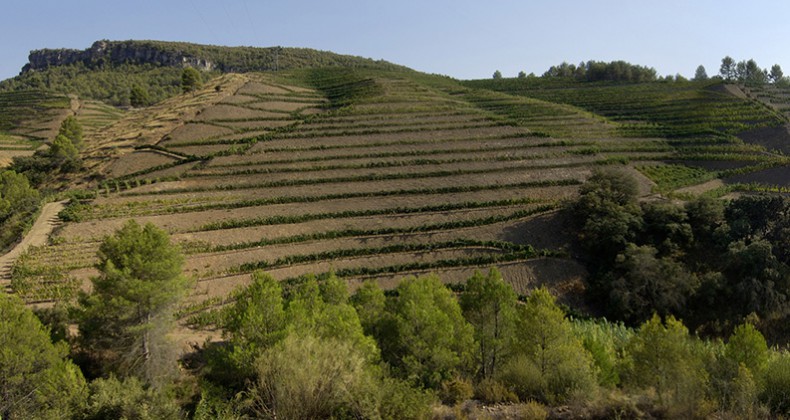 Awards
VINTAGE 2009
Gold Medal
Sélections Mondiales des Vins 2015
(Canada).